Yesterday was essentially a food day. I went on a date to Betty's in York and enjoyed lots of carbs – all pasta dishes should come with potatoes. Well done Betty's!
We're not a food blog but I want to show you what I've been eating (because it was AMAZING!) before I talk about accessories.
 Swiss Alpine Macaroni
 Strawberry Cheesecake with berries and sauce
Does that look amazing or does that look amazing?!
Alright, let's talk about accessories!
The bows and necklace are made by myself and the ring by Twinkle Kitty.  I go this ring from Twinkle Kitty at Yorkshire Cosplay Con. Visit their Etsy for more cute accessories.
 A better picture of the clips
 Close up of jewellery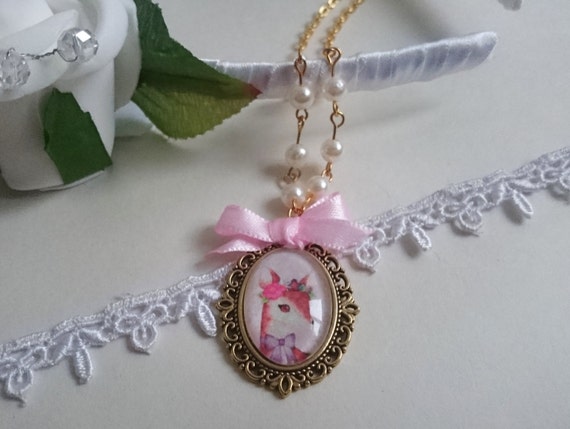 Our Dreamy Fawn is part of our collaborative cameo necklace collection and has just been relisted on Etsy. Get yours [Here]